Thornton Pianos Since 1968
Piano Restoration and Reconditioning Specialists. Formerly of Berkeley Road, Dublin 7.
Please don't hesitate to contact us should you have any queries about our sales or services. 
Now in our 6th Decade. Your trusted partner for all things piano.
We offer a range of New & Reconditioned Upright and Grand Pianos and All Services.
Pianos for Sale
Piano Tuning
Piano Repairs & Reconditioning
Piano Cabinet ReFinishing
Piano French Polishing
Concert & Event Piano Hire
Piano Moving
Piano Valuations
Piano Servicing
Insurance Damage Assessments
All Sales & Reconditioning Work Covered By Written Guarantees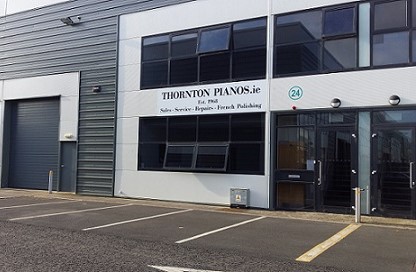 {loadposition frontlatenews}